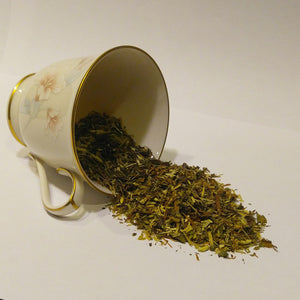 Bat Crazy Botanicals
MC Balance Tea
Savor the refreshing minty taste and enjoy a more energetic day!
Hand blended herbal tea to promote hormonal balance, insulin sensitivity, improved mood, blood purification, boosted immune system, reduced anxiety stress and depression, increased energy, increased iron, and a more mellow moon cycle for ladies.
One of our handcrafters replaced drug therapy with this tea for insulin resistance disorder. She swears by her renewed energy and zest for life. We swear by her improved mood!
Adore this tea hot or iced!
2 oz bag makes 9 gallons.
Ingredients: Tabebuia avellanedae (pau d'arco) bark, Mentha x piperita (peppermint) leaf, Avena sativa (oatstraw), Rosa canina (rose) hips
---
More from this collection